Some things are Simply Worth the Wait: New Holland Opening New Brewpub in Battle Creek
By Jon Becker
January 21, 2023

4:17 am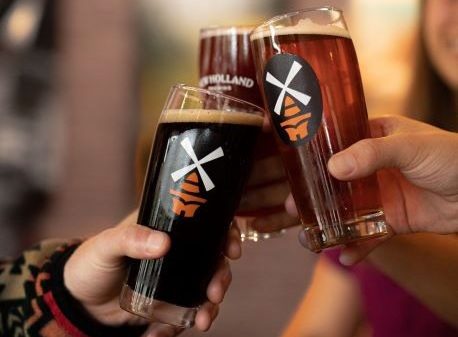 Some things are simply worth the wait. That is the sentiment swirling around West Michigan's craft beer connoisseurs as news broke that one of the state's premier breweries, New Holland Brewing Company, is back on track to open a new brewpub in the heart of Battle Creek.
The Holland-based brewery first announced plans in 2018 to renovate an old JCPenney building into a brewpub, micro brew house and micro distillery, but a number of hurdles– most notably COVID-19 and the subsequent supply chain issues–delayed construction. But New Holland can finally see the finish line and anticipate opening the doors to their new brewpub this spring.
"When we began this project nearly three years ago, no one could have predicted the challenges we faced, the pandemic and the resulting supply chain and construction issues," said Brett VanderKamp, Founder and Chief Executive Officer at New Holland Brewing Co., in a statement. "A huge thanks to the Battle Creek community for their support. We are excited to open our doors in Battle Creek this spring."
To VanderKamp and the some 500 team members who devote their professional lives to New Holland, the best experiences are those that are shared with the people we care about most. Their hand-crafted beer and spirits happen to be made for those cherished moments. The long-anticipated brewpub will feature small batch releases of beers and spirits crafted right on-site, as well as a number of popular menu items (lunch and dinner options from the company's existing restaurants, a seasonal beer garden—and much more.
Company officials said the new brewpub will bring roughly 75 direct jobs to downtown Battle Creek. Sheila Cunningham, Director of Retail Operations at New Holland, said the company has started 2023 by actively recruiting for the general manager and executive chef positions, and are holding hiring events to fill other openings.
"The culture at New Holland is what sets us apart, Cunningham said of the company that was launched in 1997 by childhood friends Jason Spaulding and VanderKamp. "We are driven by our values. We believe, we engage, we own, we lead, we act with integrity and we care."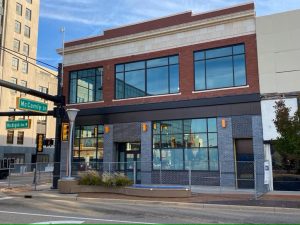 Cunningham said if those values align with yours and you're interested in working for Battle Creek's latest and greatest brewpub, keep an eye on their website at www.newhollandbrew.com for open positions.
The aforementioned beer garden, much of its 4000 square-foot space sheltered from the elements with a permanent cover, will have radiant heaters to allow for year-round dining and drinking outdoors. The garden will also contain an outdoor walk-up bar, televisions, yard games, and an entertainment stage.
New Holland, which celebrated a major milestone with its 25th anniversary in 2022, is now Michigan's largest independent brewery and is widely recognized as one of the country's leading craft brewing and distilling innovators. It brews over 50,000 barrels of beer a year and also distills whiskey, vodka, rum and gin. For non-drinkers, New Holland recently introduced Aquanaut, its first non-alcoholic carbonated hop water—a hoppy beverage without the beer buzz.
Its beers and spirits can be found nationwide and across the globe. The company owns two full-service restaurants, the Pub in Holland and the Knickerbocker in downtown Grand Rapids. It also has a spirits tasting room in Saugatuck and its new Battle Creek location will be its third brick and mortar store.