State's Only Lager Microbrewery Cleans Up
By Jon Becker
February 21, 2023

10:20 pm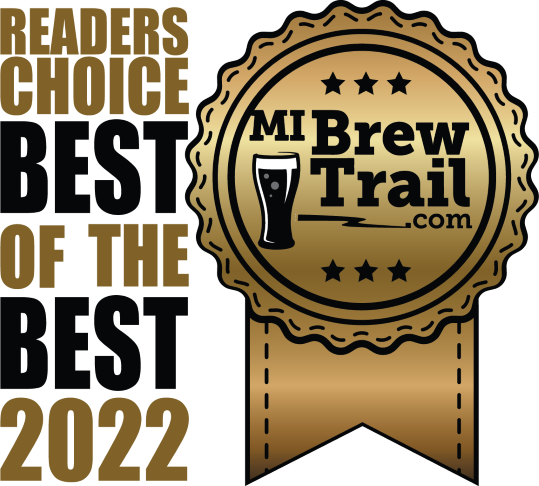 MICHIGAN BREW TRAIL READERS CHOICE WINNER
A onetime corporate attorney, a longtime beer enthusiast, has built a unique lager-centric brewery in Ann Arbor that continues to collect awards and accolades for both its brews and food.
Wolverine State Brewing Company, the brainchild of Detroit native and University of Michigan graduate Matt Roy, captured numerous awards in the Brew Trail's inaugural 2022 Best of the Best Readers' Choice Awards—including Best Lager for its flagship beer, Wolverine Premium Lager.
"That's our original beer, the one that our entire brewery has been built around," said Roy, who first began brewing beer in his basement 26 years ago and now owns Michigan's only lager-focused microbrewery.
Since opening the brewery in 2010, it has become a mainstay in the college town of Ann Arbor—though it's not affiliated with the University of Michigan. Located at 2019 West Stadium Boulevard, the establishment has undergone major expansions since its launch and has attracted a loyal following for people who just enjoy a casual, friendly place to have a beer and some fine smoked barbeque.
"I live in Ann Arbor, so that's why the brewery is located here," Roy said. "People may conflate the two (U of M and Wolverine State) but our identity is tied to the state. Michigan is the Wolverine state and our goal has been to be representative of the entire state."
Nate Fritz has spent 37 years in the restaurant industry working all over the country. He joined Roy's Wolverine State Brewing Team about 6 years ago. He works in a dual capacity as bartender and general manager and said, "Matt and I have worked our butts off, from the kitchen to the brewery, figuring out the best way to build a team that works well together and provides our customers the best possible experience."
Roy traces his affinity for lagers back to his childhood growing up in Detroit. Stroh's, one of the Motor City's most famous brands, influenced his early taste in beer.
"Everybody drank Stroh's," he recounted. "My Dad, his friends, our neighbors… when it went away it created a gap in the market. I was a big craft beer fan and before that a big import fan. I'll drink my Stouts, IPA's, Dunkels, but I always come back to a clean, crisp good-old fashioned American lager."
As popular as their signature Wolverine Premium Lager is, it's not the only thing turning heads and tickling palates at the brewery. Patrons have grown to love their constantly-evolving menu which includes our readers' choices for best brewery sandwich (Brisket Bahn MI French Dip), best brewery appetizer (pulled pork nachos) and best coffee lager. The brewery also captured top honors in the logo category.
"I like to make beers that I enjoy and the customers enjoy," said Brett Hartranft, head brewer at Wolverine State. "We always have something for everyone. We try to have about 16 beers on tap, including 4 or 5 of our mainstays, so when people come in they know they'll be available."
Their best-seller continues to be Wolverine Premium Lager.
"It has a nice clean, crisp taste," Hartranft said. "It's an easy sipper and our fan favorite. We also have seasonal favorites."
The brewers' personal favorite "bounces around," currently landing on a Dortmund Export.
"I wrote the recipe up," he said. "I like to call it a lawnmower beer with a bit of a kick. It comes in at 5.8% alcohol by volume, so it's a little stronger but you can drink it down without feeling boozy."
"We have a good variety here," he added. "Whether it's hoppy, dark, light or crazy, we offer it."
Roy's love for lagers—which began with his first sip of Stroh's—was reinforced after he took a job as a lawyer for Daimler-Chrysler. This career move led him to becoming VP and general counsel for Mercedes-Benz Financial Services.
"This meant I spent a lot of time in Germany drinking good beer, lagers, because that's pretty much what they have there. That experience gave me good exposure. Seeing and trying all of these great lagers there got me thinking, why can't we do that here?"
There has been a blueprint for success out West, but Roy is a trailblazer when it comes to building successful lager brewery in Michigan.
Lagers ferment at 52-58 degrees, while most ales ferment at room temperature. This colder and longer fermentation process means they are trickier to produce. But when you perfect it the way Wolverine State has and sit down with one of their cold, refreshing lagers coupled with a plate of their prized in-house smoked barbeque–well, you might think the two go together like Stroh's and Detroit.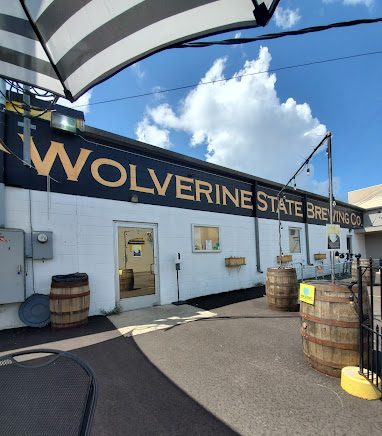 "The food, hands-down, has been the biggest change since I started here about six years ago," Fritz said. "It was good before, but our menu has changed dramatically and we're constantly gathering feedback from customers, what is working, what's not and evolving accordingly. We make our barbeque sauce, our own salsa. We take a lot of pride in our food."
Roy's lawyering days are behind him. The growth of his company over the years now has him devoting himself full-time to his labor of love.
"I've always been a big dreamer," Roy said. "It's hard to know how things are going to turn out, but we've created a stalwart in Ann Arbor and the State of Michigan. It's really exceeded my expectations."
Desirae Iwanicki joined Wolverine State Brewing Co. as a sales representative about a year ago. Count her among the believers in the company's culture and mission.
The former bar manager said, "I love my job, meeting new people, working with distributors and reps to get placement for our lagers as well as working closely with the production and management team at WSBC. I also love setting up events to showcase what we can do, and growing relationships with the buyers for each establishment I visit."
"It starts with the owner," said waiter Jeremy Wilson. "This place is his pride and joy and it trickles down. We're getting our people back to nearly pre-Covid levels. The industry got destroyed but people are beginning to feel more comfortable being out among others."
Wolverine State distributes throughout lower Michigan in a 5 to 7 county region in and around Washtenaw County. The Brew Trail's recommendation: make your way to this Ann Arbor fixture, pull up a chair, inside or out, order a plate of their famous pulled pork nachos (gluten free.) You also can't go wrong ordering the Brewmaster, a house-smoked pulled pork or brisket served on a Brioche bun with a side of coleslaw and kettle chips.
Of course, one of their delightful lagers is the perfect compliment.
"It's super fresh," Roy said of the nachos they bill as the best in Michigan."' We make our pulled pork every day. It's unique in that it has a smoked meat flavor rather than Mexican spices. The portions are monstrous."