Michigan Ranks as Number One Beer State
By Jon Becker
April 5, 2023

5:51 pm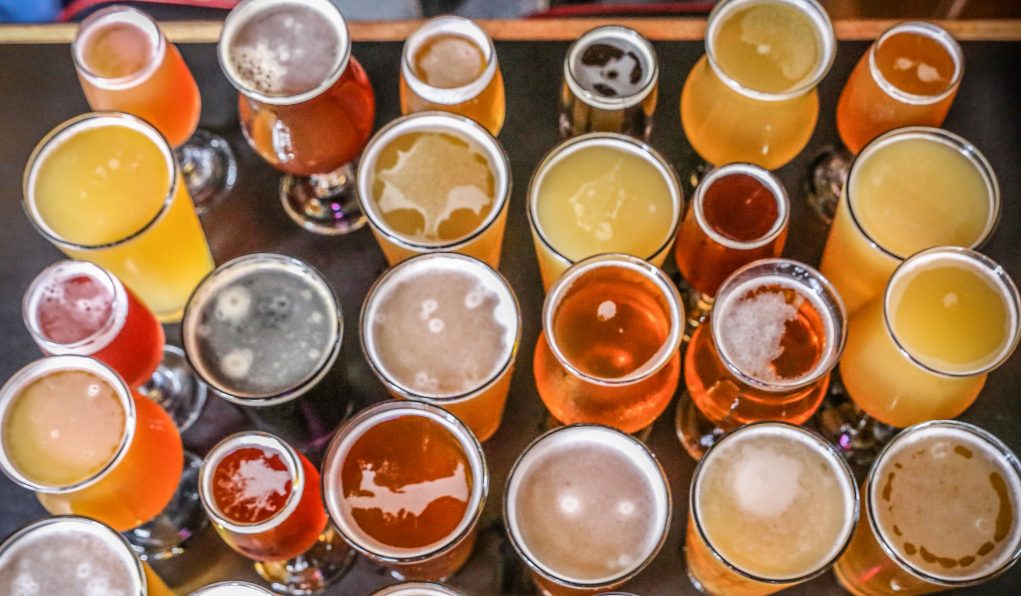 With many craft breweries in Michigan rebounding after the devastating and lingering impact of the pandemic, National Beer Day on Friday, April 7, is shaping up to be quite a celebratory day in the state.
Michigan clearly loves it beer and with nearly 400 craft breweries of all shapes, sizes and philosophies located throughout the state, you don't have to look too hard or travel too far to experience what MI Brew Trail has been sharing for the last couple of years: Michigan is in the driver's seat when it comes to blazing a beer trail.
"As a leader nationally in the craft beer industry, National Beer Day is the perfect opportunity to visit any one of our many unique microbreweries," said Ed Fritz, Mi Brew Publisher. "Each and every one of these establishments has its own history and, of course, it's own great beer. Cheers to the hard-working, creative men and women who have put Michigan on the beer map."
Studies show Michigan is the No. 1 state in the country when evaluated on three metrics: the average rating of beers brewed in the state, the amount of breweries per capita, and the average price of a 24-pack. Michigan doesn't rank No.1 in any of these categories, but is ranked high enough in all three to earn the best average ranking of all states.
"People love variety and Michigan's brewers offer a product for every beer lover," Fritz said. "We have brew masters that have learned their craft under the tutelage of some of the finest brewers and training institutes in the world. We're fortunate to have so many that could be plying their trade anywhere choosing to do so right here in Michigan."
The state's craft breweries produce beers that win accolades and medals at prestigious national and even international beer competitions. Moreover, there's no underestimating the positive impact this burgeoning industry continues to have on Michigan's economy. So, even if you aren't a beer lover, you might want to take a moment to reflect on National Beer Day and how many people are feeding their children and raising families because of the myriad job opportunities breweries and distilleries have created up and down the chain in this state.
Reportedly the industry has pumped a staggering $9.9 billion into the state's economy, supporting 67,000 jobs.
"It's been a game changer," Fritz said.
That's why MIBrew Trail was founded, back in November 2020. The intrigue, the profound difference the risk takers that gambled on a dream make are stories that we felt needed to be told.
"Every brewery, no matter the size or scope, has a story to tell," Fritz said. "It could be a multi-generational family connection. It could be dreamers who dared to dream beyond 9-5 and golden handcuffs. It could be a story rooted in history, whether it's a long-dormant industrial building that has been transformed into a warm, bustling hangout for people of all backgrounds and beliefs. Politicians often talk about unifying people. Craft breweries, like sports, actually does it. We enjoy guiding you along the state's beer trail and we hope you're enjoying the ride as much as we are."
National Beer Day is celebrated in the United States every year on April 7. It marks the day the Cullen-Harrison Act was signed into law back in 1933, marking the end of Prohibition. We're with President Franklin D. Roosevelt, who upon signing the act, said," I think this is a good time for a beer."
Learn more about the Michigan craft beer scene at www.MiBrewTrail.com.
Cheers!