Great Lakes Beer Festival is Back Again This Summer in Mid-Michigan
By Jon Becker
May 23, 2023

1:33 pm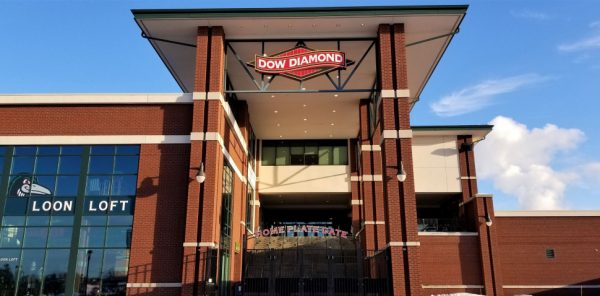 Many of the state's top craft breweries and distilleries are expected to be on hand for the new Great Lakes Beer Festival, an end of summer extravaganza that debuted last year to rave reviews. The 2nd annual event is scheduled for Saturday, August 19, from 2 p.m. – 7 p.m. at Dow Diamond in Midland.
The festival offers participants the opportunity to sample the best of Michigan's top flight craft beer scene–all in one location, the beautiful home of the Great Lakes Loons, a Los Angeles Dodgers minor league affiliate. In its second year, the Michigan Brew Trail's beer festival is well on its way to establishing itself as a premier summer event. The location has a lot to do with that.
"Dow Diamond is the perfect venue," said Ed Fritz, publisher of Michigan Brew Trail Magazine. "The breweries are set up in the concourses, the patrons have relief from the sun and the Great Lakes Beer Festival provides the unique opportunity to go down on the field."
Last year more than 70 craft breweries, cideries and distilleries were represented at the festival.
"This year's event promises to be bigger and better," Fritz said. "We are grateful that the community-minded Great Lakes Loons organization has welcomed Michigan's craft beer community into their home. It's truly a unique experience all the way around."
In true Midland fashion, over 100 residents showed up last year to volunteer. The event would not be possible without that spirit of cooperation. On field activities this year include cornhole, fowling and many other lawn games. Live music from "The Blind Riots" and "Just After Midnight" add a special concert feel to the festivities. And, oh the food. Don't forget the food!
"VIP ticket holders loved access to the suite level of Dow Diamond and the catered food buffet," Fritz said. "The VIP ticket holders can expect the same amenities as last year. In addition, our 2023 event offers them early access. They are allowed in one hour earlier at 1 p.m."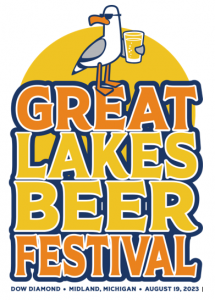 New this year: VIP patrons receive a limited-edition souvenir pint glass. The Beer Festival will take place rain or shine and your favorite concessions at Dow Diamond will be available.
"Great beer. Great food. And Great People. That's what makes this event so special," Fritz said. "Whether you're a serious craft beer enthusiast or a casual beer drinker, just the opportunity to spend the better part of a summer day at the ballpark mingling and meeting the artisans of Michigan's craft beer industry is a day well spent. The Great Lakes Bay Region is in for a real treat."
There will be two cornhole tournaments this year, one for the serious cornholer and the other one for teams that just want to socialize, sip a cold one and have fun.
For more information, visit www.GreatLakesBeerFestival.com